The company Takisada is going to produce new towels by recycling old ones.
The towels are very popular for small gifts for family or friends, especially because the prefecture Aichi is very famous for their high quality towels. It is a very useful item which we use every day, so you can't have enough.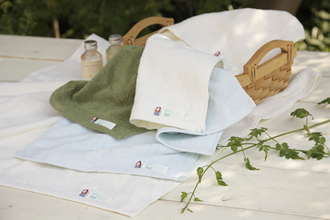 As "Meguru towel" is part of the Imabari Cotton recycling project, they recycle in cooperation with us their old cotton to turn it into bioethanol, which is then used for energy for towel production.